Code Club's Desert Race Game – with physical controls
Playing Desert Race with a Makey Makey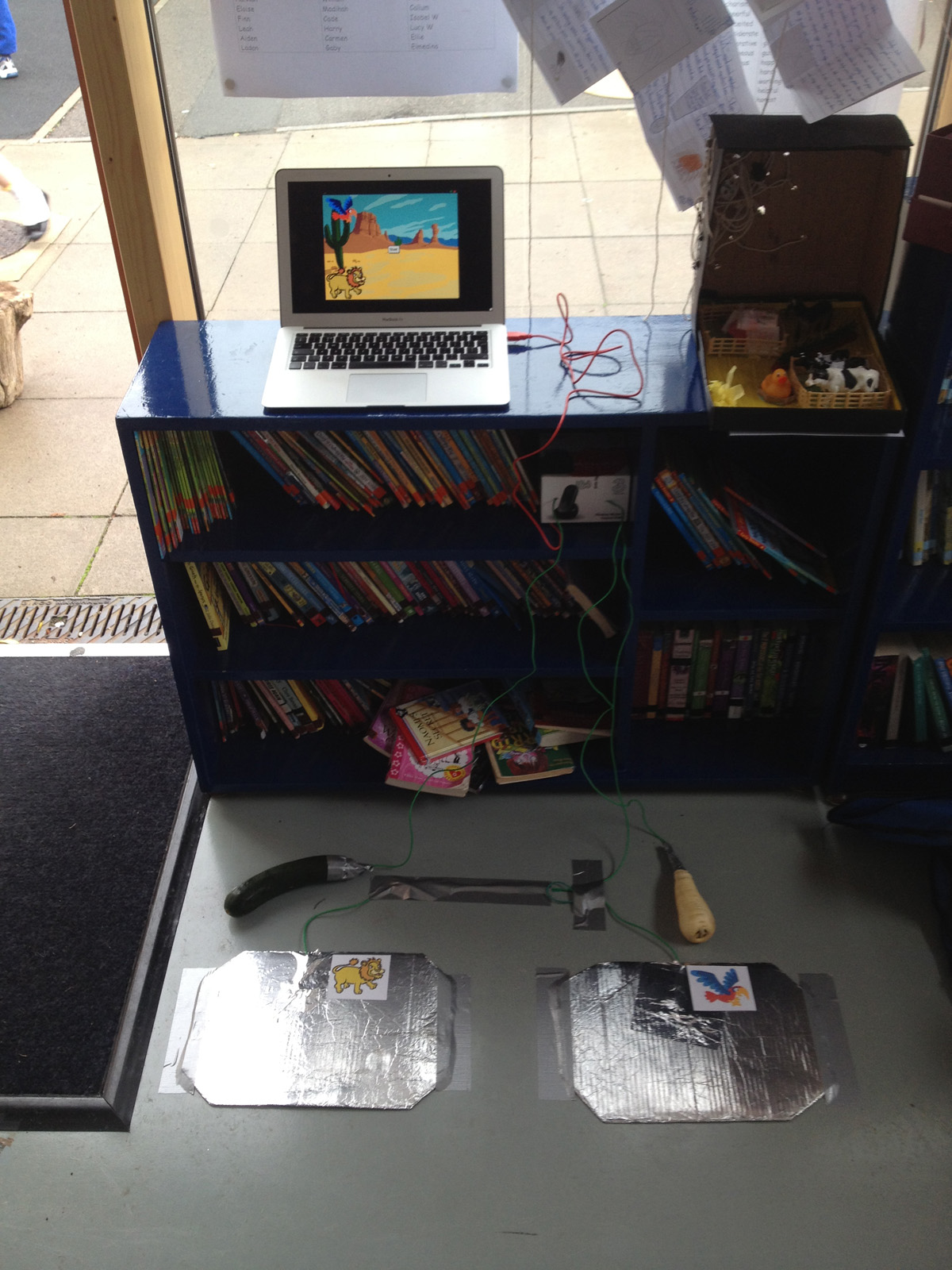 Equipment
Tin Foil
Cardboard
A banana
A courgette
Wire (about 4 metres)
Makey Makey
Desert Race game
Tape (gaffer or something quite strong)
Simple Diagram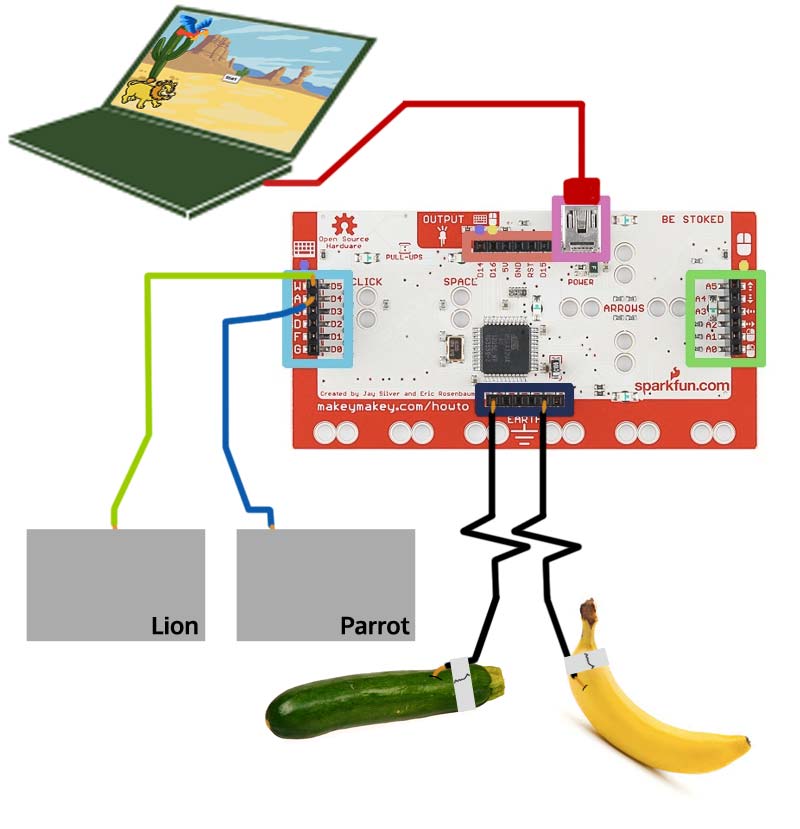 Setting up the game
This is a pretty easy conversion – all you need to do is change the keypress on the lion to "when W key pressed" to allow for the limited key inputs on the makey makey:
What to change the lion script to in scratch.

If you have completed the bonus challenge to add boosts to the game, you could extend this and make another input using the makey makey, something else conductive (like more fruit) and a piece of wire!
Setting up the controllers
To make the foot pads, cut some cardboard in tin foil, big enough for 2 little feet to fit on (or big feet if you're making it for big kids!).
Using some tape, secure a length of wire, stripped of insulation at both ends, to the cardboad, the wire needs to be around 1 metre in length, to allow it to reach the makey makey and the foot pad on the floor.
Cover the cardboard with some glue (I used spray mount) and cover the whole of one side of the cardboard (but not the bare wire) glue. Cover the cardboard with tin foil. Making sure that the wire you secured to the cardboard is touching the tin foil (and not covered in glue!).
Attach the wires from one of the foot pads to the W key on the makey makey (the lion pad) and the other to the A key on the makey makey for the parrot, remember which pad is connnected to which key (I marked my pads with a lion and parrot image to make it easier).
Next take your items of fruit of vegetable (it's fruit just for novelty value) and insert some wire (again about a metre and stripped at both ends) directly into the flesh of the fruit. Sercure the wire with some tape so it won't fall out the fruit too easily.
Attach the wires from both pieces of fruit to ground on the makey makey.
Plug in the makey makey to your computer running the scratch game Desert Race (with the updated key press as above).
Now just press start and with shoes and socks off, hold the fruit in your hand and run/jump up and down on the foot pad to make your character go! The faster you run or jump, the faster the character will move!
And finally, don't forget to explain how the Makey Makey uses electrical current and creating a circuit to make the characters move!